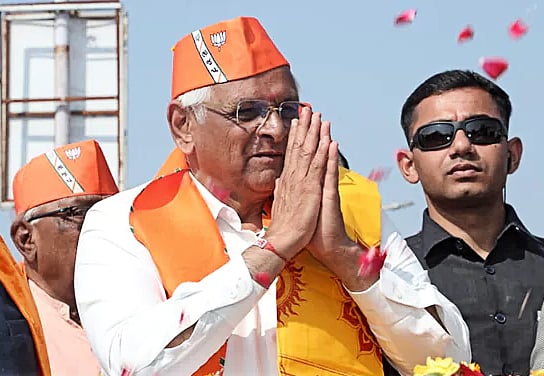 ---
Bhupendra Patel to take oath as Gujarat CM on 12 Dec
Category : State
Published on: December 10 2022 Share on facebook
Bharatiya Janata Party leader and Ghatlodia MLA Bhupendra Patel will took oath as the 17 Chief Minister of Gujarat on Monday, 12 December 2022.
Bhupendra Patel will take oath as Chief Minister of Gujarat for the second time.
As per the election result, BJP has won 156 out of 182 assembly seats in Gujarat.
In 2017, Patel became an MLA for the first time, defeating his nearest rival Shashikant Patel by a margin of 1,17, 000 seats.
Bhupendra Patel is, however, not a new face in politics and has served as the Ahmedabad municipal councillor. Patel, who holds a diploma in civil engineering, also served as the chairman of the Standing Committee of Ahmedabad Municipal Corporation and Ahmedabad Urban Development Authority (AUDA).