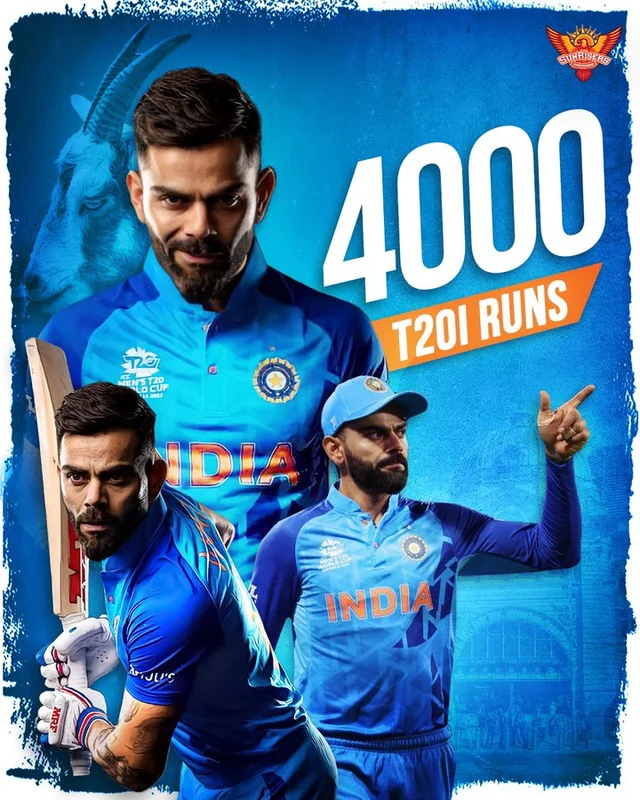 ---
Virat Kohli Becomes First Player to Reach 4,000 T20I Runs
Category : Sports
Published on: November 12 2022 Share on facebook
Scoring 50 off 40 deliveries in the second semifinal of the 2022 T20 World Cup, Virat Kohli became the first batter to cross the 4000 T20I run mark.
Batting at the Adelaide Oval, Kohli also leaped past Brian Lara to score the most runs at the Adelaide Oval across formats among the overseas batters who have taken the guard at the ground.
Lara had scored 940 runs off 15 innings at the venue while Kohli crossed the 950 run mark at the venue in his 15th outing.