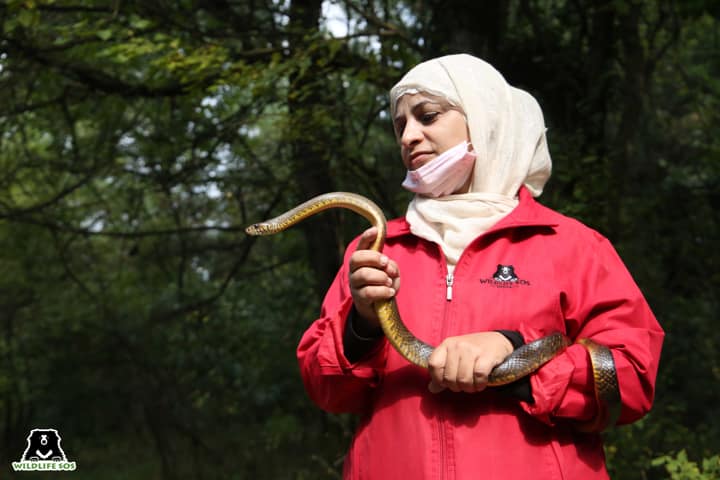 ---
Kashmir's Aliya Mir gets Wildlife Conservation Award 2023
Category : Awards
Published on: March 28 2023 Share on facebook
Alia Mir has been honoured with the wildlife conservation award by Lt. Governor of the Jammu and Kashmir Manoj Sinha, becoming the first woman in the Union Territory for her conservation efforts in the region.
Alia Mir is also Kashmir's first woman who works for the charity Wildlife SOS organisation which is part of the Wildlife Rescue Team.
Lt. Manoj Sinha facilitated her with the wildlife honour.
The eminent sociologist Alia Mir was awarded at the World Forestry Day celebrations organized by the Jammu and Kashmir Collective Forests.
The wildlife rescue helpline which she started in 2021 works closely with the J&K Wildlife Protection Department in saving snakes and other wild animals.