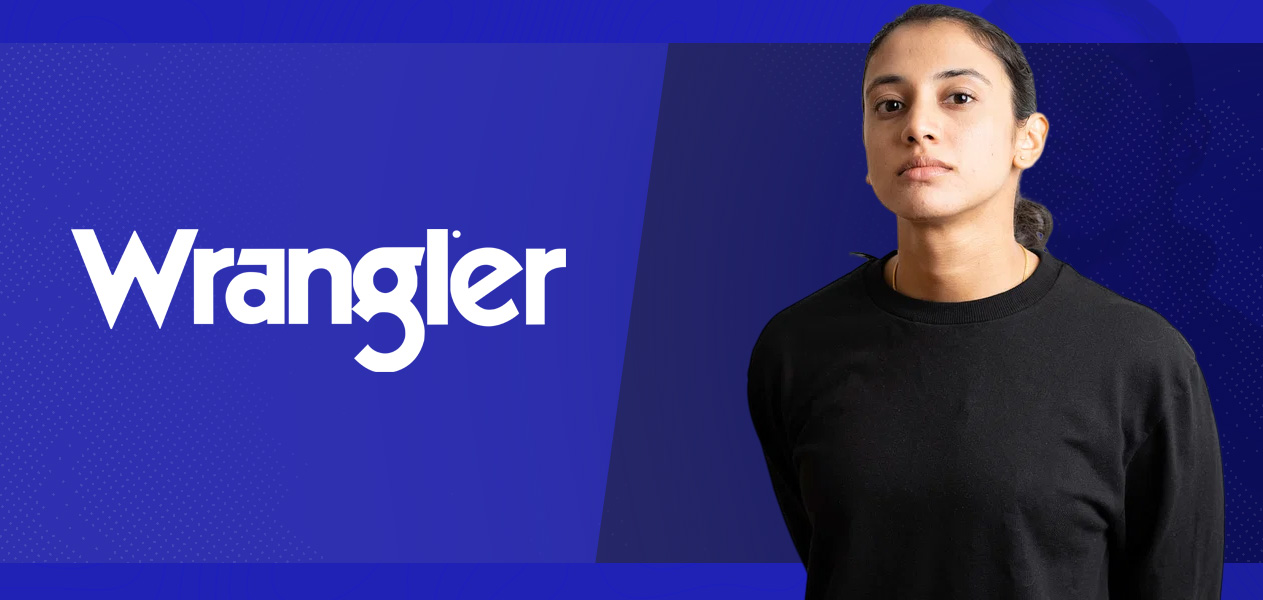 ---
Wrangler signs Smriti Mandhana as brand ambassador
Category : Appointment/Resignation
Published on: June 08 2023 Share on facebook
Ace Turtle Omni Pvt Ltd., a retail company, has selected Indian cricketer Smriti Mandhana as the brand ambassador for its Wrangler brand. Ace Turtle is the licensee of Wrangler in India.
The company aims for significant expansion in the fiscal year 2024.
Mandhana embodies the company's values and is expected to inspire customers to embrace their uniqueness and pursue their dreams.
Mandhana has established herself in international women's cricket and gained a global fan base through her exceptional talent and fearless approach.
She has received the ICC Women's Cricketer of the Year award twice for her outstanding performances on the cricket field.
Smriti Mandhana was the highest bid player, receiving ₹3.4 crore, in the Women's Premier League auctions.