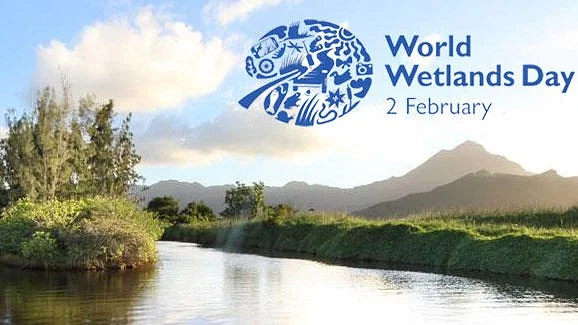 ---
World Wetland Day 2023: 02 February
Category : Important Days
Published on: February 03 2023 Share on facebook
World Wetland Day is celebrated annually on February 2 with the aim to create awareness of the vital role wetlands play for people and the planet.
The proposal for the convention on wetlands was first made on February 2, 1971, in the Iranian city of Ramsar.
Wetlands are the parts of the earth where the soil is covered with water. They support both terrestrial and aquatic species.
There are five major types of wetlands. They are marine, estuarine, lacustrine, riverine, and palustrine.
The awareness of World Wetland Day started off in 1997. However, it was on August 30, 2021, that the United Nations General Assembly approved resolution 75/317 for World Wetlands Day to be celebrated on February 2.
The theme for this year's World Wetlands Day is 'It's Time for Wetlands Restoration,' which focuses on the urgent need to prioritize wetland restoration.