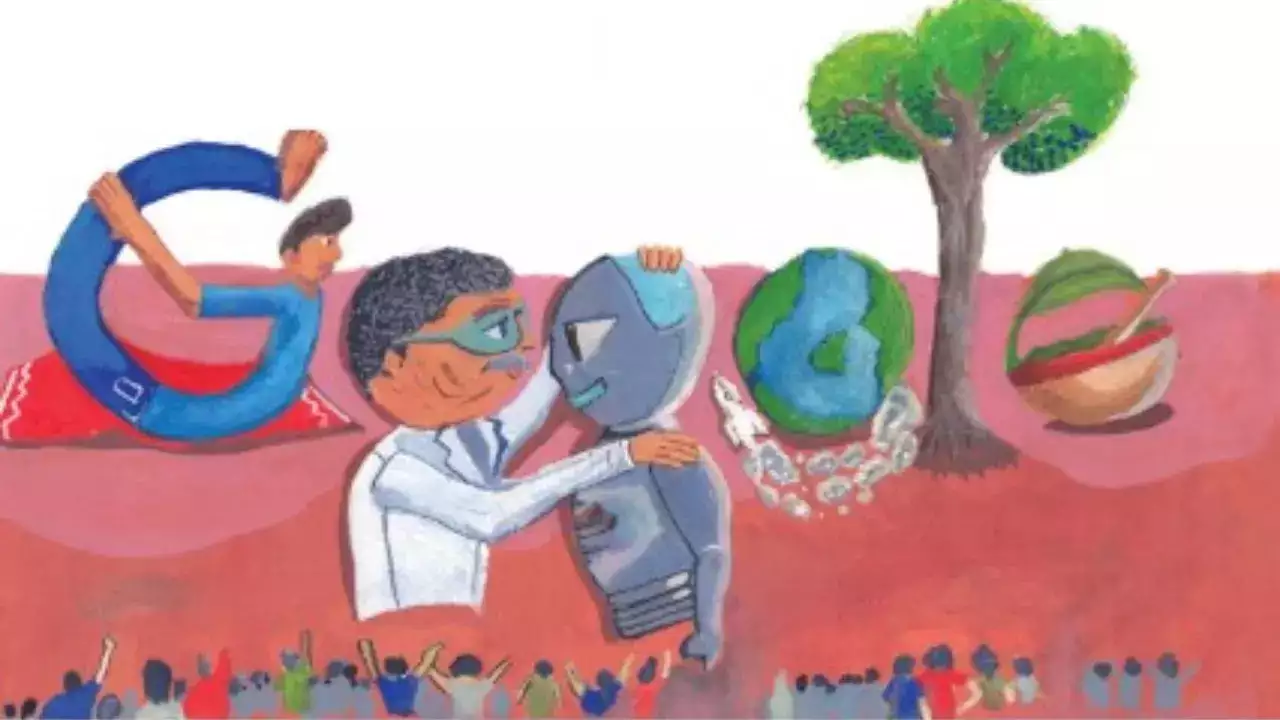 ---
Shlok Mukherjee from Kolkata wins Doodle for Google contest 2022
Category : Awards
Published on: November 16 2022 Share on facebook
Google declared Shlok Mukherjee from Kolkata as the winner for India for his inspiring Doodle titled 'India on the center stage' on November 14, 2022.
The Google Doodle shows an illustration of a human being hand in hand with a robot, on the Google homepage. It is important to note that there are pictures of the environment and earth in the background of the Doodle.
The theme of the contest was "In the next 25 years, my India will...".
The National Winner will also receive Rs 500,000 college scholarship, Rs 200,000 technology package for their school or non-profit organisation, a Certificate or Trophy of achievement, Google hardware devices or allied products (subject to availability), and fun Google collectibles.