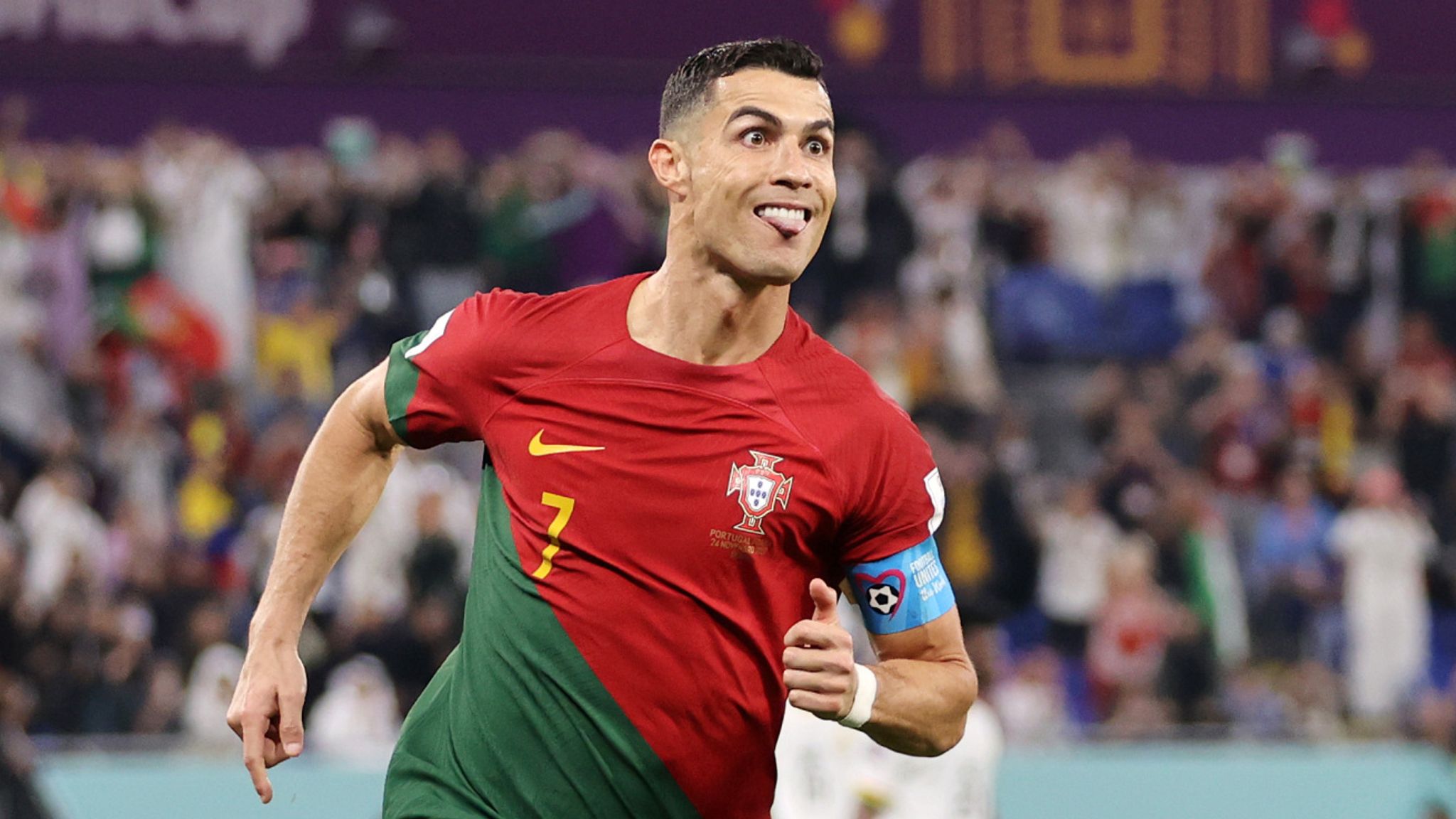 ---
Portugal's Cristiano Ronaldo becomes first male player to score in 5 World Cups
Category : Sports
Published on: November 28 2022 Share on facebook
Cristiano Ronaldo made history as the first male player to score in five World Cups in Portugal's opening game in Qatar against Ghana.
He first scored in 2006 during his world cup debut, when he was just 21 years old. In Portugal's second game of the tournament, against Iran, Ronaldo scored his first FIFA World Cup goal
Ronaldo, 37, is the most prolific goal scorer in men's international football and has made a record 18 appearances for Portugal at a World Cup.
Cristiano Ronaldo set a record to become the oldest player to ever score a hat-trick at a FIFA World Cup as Portugal defeated Spain in their opening game of FIFA 2018.