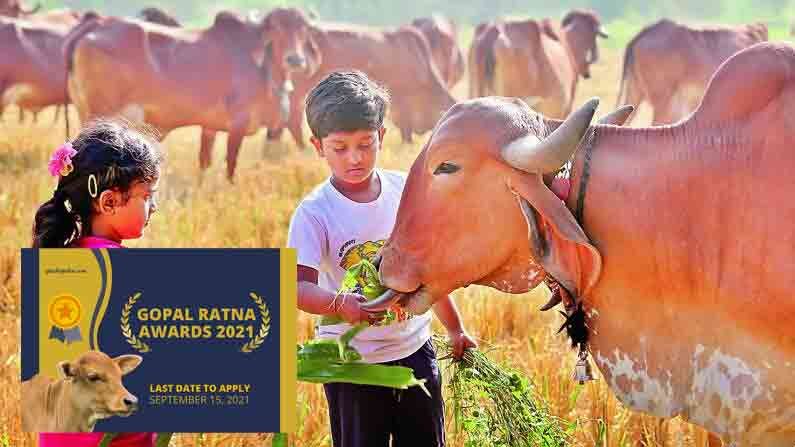 ---
National Gopal Ratna Awards 2022
Category : Awards
Published on: November 25 2022 Share on facebook
Fisheries, Animal Husbandry and Dairying Ministry has announced the National Gopal Ratna Awards 2022.
The awards will be given to the winners on 26th of this month which will be celebrated as National Milk Day.
The Award has been given in three categories. These categories are, Best Dairy Farmer Rearing Indigenous Cattle and buffalo Breeds, Best Artificial Insemination Technician and Best Dairy Cooperative, Milk Producer Company, Dairy Farmer Producer Organization.
The award consists of a cash prize of 5 lakh rupees for first rank, 3 lakh rupees for second rank and 2 lakh rupees for third rank.
National Gopal Ratna Award is one of the highest National Awards in the field of livestock and dairy sector.