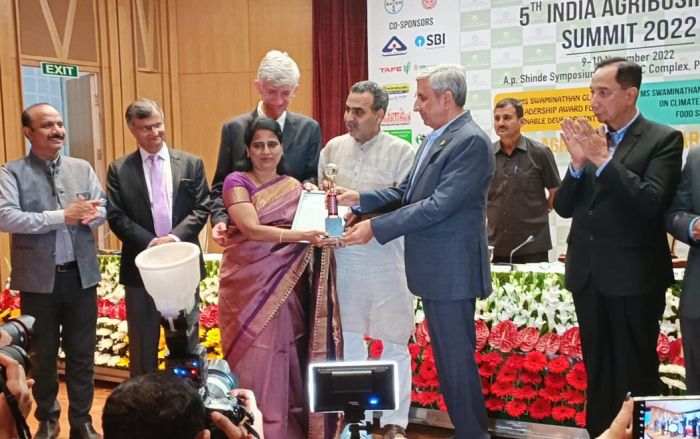 ---
National Fisheries Development Board bags 'India Agribusiness Awards 2022'
Category : Awards
Published on: November 12 2022 Share on facebook
National Fisheries Development Board (NFDB), a vibrant organization in Hyderabad under the Department of Fisheries, Ministry of Fisheries, received the "India Agribusiness Awards 2022" for the best Agribusiness Award.
Dr. Suvarna Chandrappagari, IFS, Chief Executive NFDB, was presented with the award in New Delhi by Dr. Sanjeev Kumar Balyan, MoS, Animal Husbandry & Dairying, and Dr. Ramesh Chand, Member, NITI Aayog.
The "AgroWorld 2022" - India International Agro Trade and Technology Fair - 2022 took place from November 9-11, 2022 at the Indian Agriculture Research Institute, Pusa Campus, New Delhi.