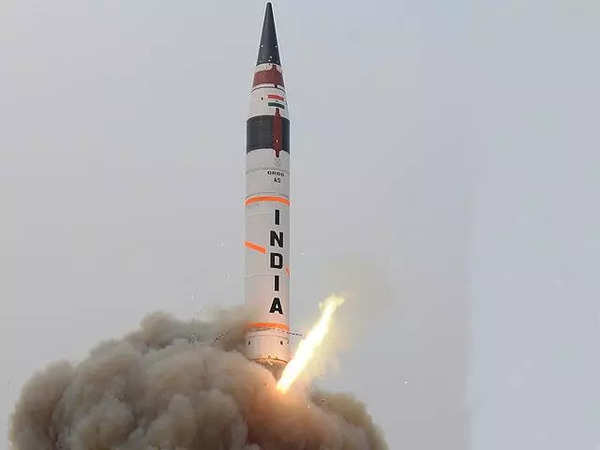 ---
India Successfully Test-Fires Agni-3 Ballistic Missile
Category : Defense
Published on: November 25 2022 Share on facebook
India successfully carried out the training launch of Intermediate Range Ballistic Missile, Agni-3, from APJ Abdul Kalam Island, off the Odisha coast.
The 16-meter long missile, weighing more than 48 tonnes, has a range of over 3000 kilometers and is capable of carrying a payload of over 1.5 tonnes.
The first known developmental trial of Agni-3 was conducted in July 2006 but could not yield the expected result. It was subsequently successfully flight tested in April 2007.
The system has been successfully tested several times since then.
The Agni-3 test comes over a month after India's Strategic Strike Nuclear Submarine, INS Arihant, carried out a successful launch of a Submarine Launched Ballistic Missile (SLBM).
The low weight of the payload has increased the target range of the missile to 3,500 kilometre.
A month ago, India also successfully test fired the new generation advanced version of Agni missile series, Agni Prime. Also known as Agni-P, the nuclear-capable new-gen advanced variant has a maximum range of 2,000 kilometre.