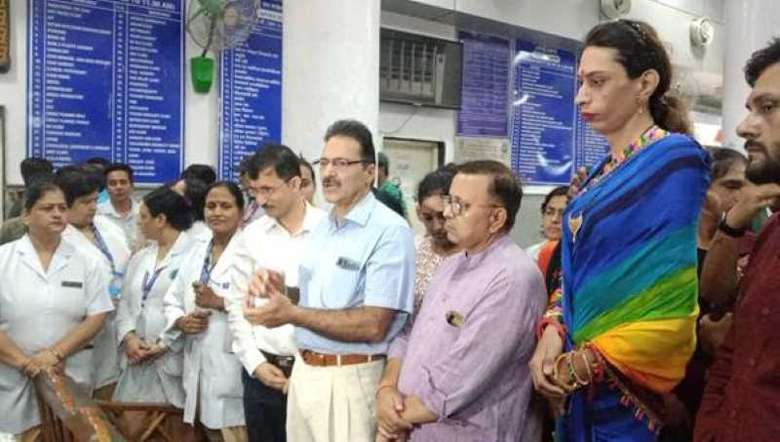 ---
Dr. RML Hospital opens India's first dedicated OPD for Transgenders
Category : National
Published on: September 22 2023 Share on facebook
The Centre-run Dr RML Hospital has inaugurated India's first dedicated OPD for the transgender community on the occasion of Prime Minister Narendra Modi's birthday.
The initiative was started to alleviate the difficulties encountered by members of the transgender community in accessing healthcare services, largely due to discomfort and the fear of discrimination, and social apathy.
This dedicated OPD service will be available to transgenders every Friday from 2 pm to 4 pm and there will be a separate registration counter for them.
The hospital also organized a blood donation camp to mark Prime Minister Modi's 73rd birthday.
At India's first dedicated OPD for transgenders, they will be provided with an endocrinology facility with hormone analysis and free hormonal treatment, a psychiatry facility with clinical-psychological assessment, and plastic surgery.
Also, dermatology, urology, and paediatrics services and all related blood investigations will be made available at the OPD, he said, adding that it will have gender-neutral/transgender washroom facilities.