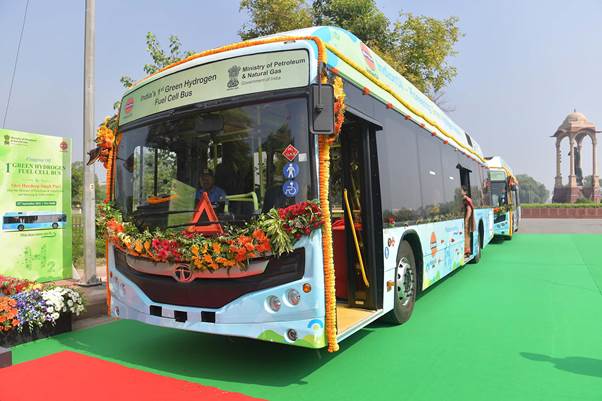 ---
Union Minister Hardeep S Puri flags off India's first green hydrogen fuel cell bus
Category : National
Published on: September 28 2023 Share on facebook
On September 25, 2023, Union Petroleum Minister Hardeep Singh Puri inaugurated India's first green hydrogen fuel cell bus on the 'Kartavya Path' in Delhi.
India's ambition is to become a global hub of hydrogen production and export.
Environmental benefits of fuel cell buses: Zero harmful emissions and quick charging.
The higher energy density of hydrogen than conventional fuels.
Collaboration between Indian Oil and Tata Motors for indigenous fuel cell technology and infrastructure.