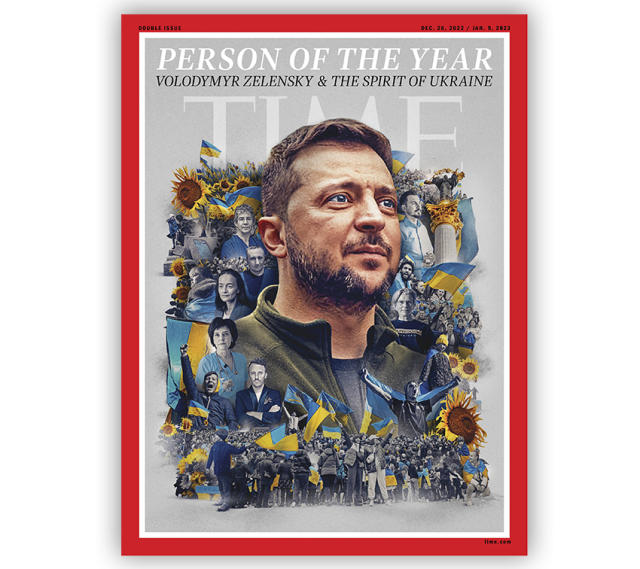 ---
Time magazine chose Zelensky as 'Person of the Year 2022'
Category : Awards
Published on: December 09 2022 Share on facebook
Time Magazine has named Ukrainian president Volodymyr Zelensky and "the spirit of Ukraine" as its 2022 Person of the Year.
He became president of Ukraine in April 2019, at the age of 41, having spent his previous years as a performer, starring in romantic comedies and co-founding a successful TV production company.
Other nominees for the magazine's honor this year included Chinese President Xi Jinping, the Supreme Court, Rep. Liz Chaney, Florida Governor Ron DeSantis, Treasury Secretary Janet Yellen and last year's winner, Tesla CEO Elon Musk.
Time Magazine has been electing 'Person of the Year' since 1927.