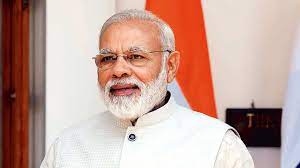 ---
The Prime Minister will inaugurate 16 Atal Awasiya Vidyalayas in Uttar Pradesh
Category : National
Published on: September 22 2023 Share on facebook
16 Atal Awasiya Vidyalayas in Uttar Pradesh will be inaugurated by Prime Minister Narendra Modi in Varanasi.
Built at a cost of over Rs 1,100 crore, these schools aim to provide quality education to laborers, children of construction workers, and orphans affected by the COVID-19 pandemic.
Each school is spread over 10 to 15 acres and has classrooms, sports facilities, recreational areas, a mini auditorium, hostels, mess halls, and staff accommodation.
The ultimate goal of each of these Awasiya Vidyalayas is to accommodate 1,000 students.