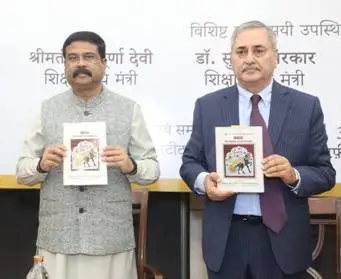 ---
Shri Dharmendra Pradhan released the book 'India: The Mother of Democracy'
Category : Miscellaneous
Published on: November 28 2022 Share on facebook
Union Education & Skill Development Minister Shri Dharmendra Pradhan released the book 'India: The Mother of Democracy' prepared and published by Indian Council of Historical Research (ICHR).
The book is an attempt to showcase the democratic ethos ingrained in India since the dawn of civilisation.
It has been told in the book that democracy originated in India in the fourth century itself. The inscriptions of Tanjore are the living evidence of this fact.
The evidence of social order found during the Kalinga and Licchavi periods also reveals the democratic DNA of India.
This book will encourage healthy discussion on India's democratic heritage and inspire the next generation to take pride in our eternal democratic values.