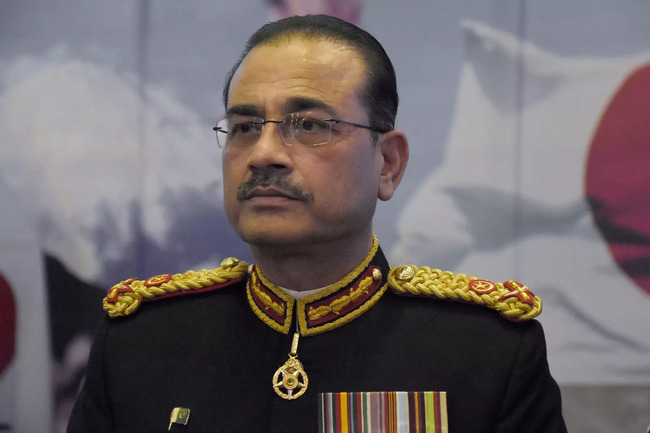 ---
Pakistan PM names Lt Gen Asim Munir as new army chief of Pakistan
Category : International
Published on: November 26 2022 Share on facebook
Pakistan's Prime Minister Shehbaz Sharif has named Lieutenant General Asim Munir as the new army chief.
Pakistan's military has directly ruled the country of 220 million people for nearly half of its 75-year history.
Munir will replace General Qamar Javed Bajwa who will end his six-year tenure as army chief on November 29.
Munir is currently posted at the army headquarters in Rawalpindi. He has served briefly as chief of the country's premier intelligence agency, the Inter-Services Intelligence (ISI).
Lt Gen Sahir Shamshad Mirza has been appointed as Chairman of the Joint Chiefs of Staff Committee (CJCSC).