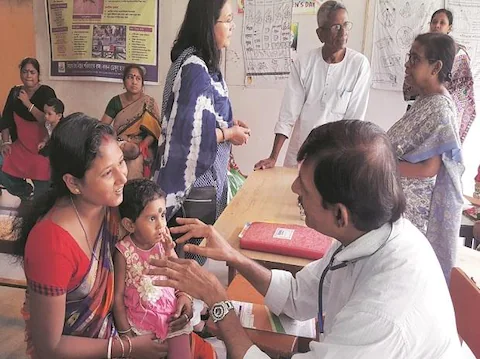 ---
One Day Mega Health Camp 'Abua Bugin Hodmo-Our Better Health' Organised At Saraikela Kharsawan, Jharkhand
Category : Miscellaneous
Published on: December 10 2022 Share on facebook
The Ministry of Tribal Affairs successfully hosted a free One-Day Mega Health Camp – 'Abua Bugin Hodmo' ('Our Better Health'), at Seraikela Kharsawan in December 2022.
This is the second successful health camp to offer improved healthcare services to the tribal people in the state after the Khunti camp's success in June.
The Mega Health Camp was jointly organised by the Ministry of Tribal Affairs, Ministry of Ayush, Tata Steel Foundation and the District Administration, envisaging better health and related facilities for the tribal society.
This health camp's primary objective has been to reduce the burden of three groups of diseases that seriously impair the health of the members of tribal group.
TB, leprosy, HIV, hepatitis, and other contagious diseases fall under the first category.
Breast and uterine cancer, sickle cell disease, heart disease, skin conditions, nervous system disorders, and dental problems fall under the second category. The third category includes malnutrition and adolescent health, including maternal and child health nutrition (MCHN+A).