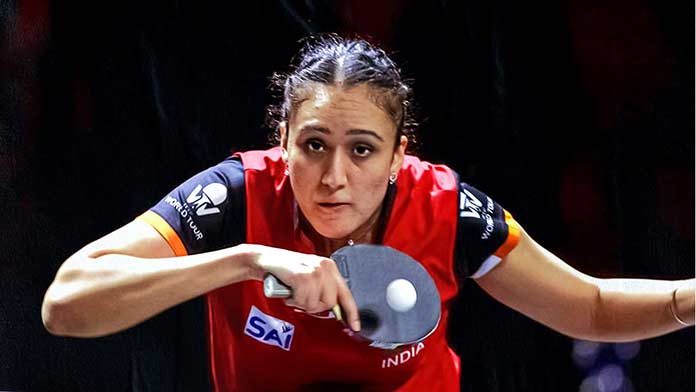 ---
Manika Batra becomes first Indian woman to win medal in Asian Cup Table Tennis tournament
Category : Sports
Published on: November 22 2022 Share on facebook
India's star paddler Manika Batra scripted history by becoming the first Indian female to win a medal at the ITTF-ATTU Asian Cup.
Batra beat World number six and three-time Asian champion Hina Hayata 4-2 to clinch the bronze medal in Thailand.
She also became the second Indian after Chetan Baboor to reach the last four of the championship.
Despite the loss in the semi-finals, Batra ensured the best finish by an Indian in the 39-year-old history of the competition.
The current edition of the Asian Cup was held from November 17 to November 19 at Huamark Indoor Stadium in Bangkok, Thailand.