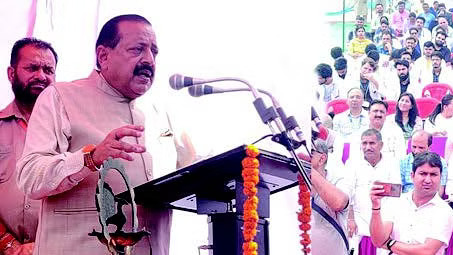 ---
Jammu and Kashmir's first Tata Memorial Cancer Care Center inaugurated in Kathua
Category : State
Published on: September 28 2023 Share on facebook
On September 24, 2023, Jammu and Kashmir inaugurated its first Tata Memorial Cancer Care Center affiliated with Tata Memorial Cancer Care Center (TMC) Mumbai in the newly constructed block of Government Medical College (GMC) in Kathua.
The establishment of the Tata Satellite Cancer Care facility in Kathua addresses the increasing incidence of cancer in the region, which is attributed to factors such as aging, lifestyle changes and environmental impacts.
This healthcare facility in Kathua aims to serve not only Jammu and Kashmir but also the neighboring areas of Punjab and Himachal Pradesh, which lack facilities like the Tata Memorial Center (TMC).