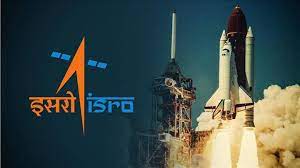 ---
ISRO, Social Alpha tie up for Spin launch
Category : Science and Tech
Published on: December 12 2022 Share on facebook
The Indian Space Research Organisation (ISRO) has signed an MoU with 'Social Alpha', a multistage innovation curation and venture development platform for science and technology start-ups, to launch SpaceTech Innovation Network (SpIN).
SpIN is India's first dedicated platform for innovation curation and venture development for the burgeoning space entrepreneurial ecosystem.
It is a one-of-its-kind public-private collaboration for start-ups and SMEs in the space industry.
SpIN will primarily focus on facilitating space tech entrepreneurs in three distinct innovation categories: Geospatial Technologies and Downstream Applications; Enabling Technologies for Space & Mobility; and Aerospace Materials, Sensors, and Avionics.