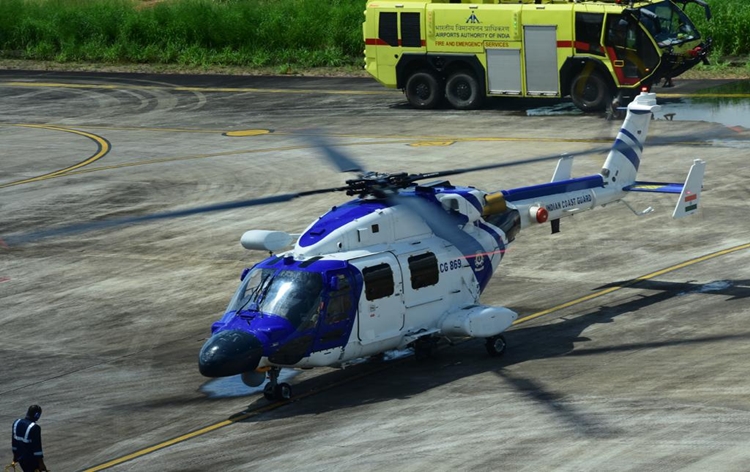 ---
Indian Coast Guard Advanced Light Helicopter Mk-III squadron, 840 Sqn (CG), commissioned in Chennai
Category : Defense
Published on: December 05 2022 Share on facebook
In a major boost to further strengthen the Coast Guard Region East, 840 Sqn (CG), an Indian Coast Guard Advanced Light Helicopter (ALH) Mk-III squadron was commissioned by D G V S Pathania at ICG Air Station, Chennai.
The ALH Mk-III helicopters, indigenously manufactured by Hindustan Aeronautics Limited (HAL).
A total of 16 ALH Mk-III aircraft have been inducted into the Indian Coast Guard in a phased manner and four of these aircraft are positioned in Chennai.
Since induction, the squadron has flown over 430 hours and conducted numerous operational missions.
Advanced Light Helicopter is an indigenously developed utility aircraft by Hindustan Aeronautics Limited (HAL) with a twin engine.
The helicopter first flew in 1992, however, its development was prolonged because of multiple factors including the Indian Army's requirement for design changes, budget restrictions, and sanctions placed on India following the 1998 Pokhran-II nuclear tests.