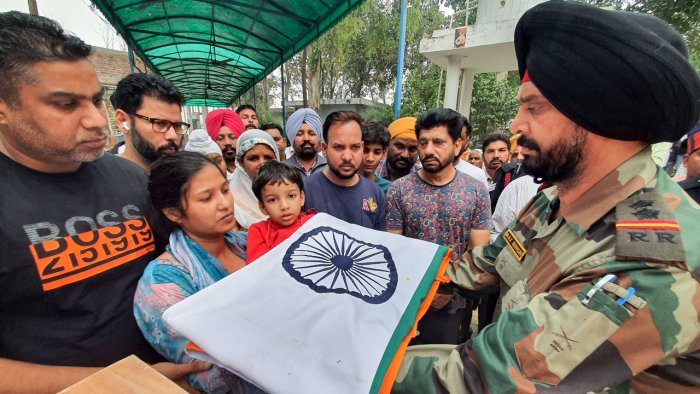 ---
Indian Army launches single-window portal for welfare and grievance for veer naris
Category : Defense
Published on: November 12 2022 Share on facebook
The Indian Army has launched a single-window facility for welfare and grievance redressal of 'veer naris'.
The widow of a member of the armed forces, who has laid down his life for the nation, whether in war or in a military operation, is called a 'veer nari'.
The project was inaugurated by the Army Wives Welfare Association (AWWA) at the Indian Army Veterans Directorate (DIAV) campus, Delhi Cantt.
Veerangana Seva Kendra (VSK) will be available as a service on Indian Army Veterans Portal www.indianarmyveterans.gov.in.
A single window facility named Veerangana Seva Kendra (VSK) has been launched for the welfare of 'Veer Naris' and redressal of grievances with the motto of 'Take Care of Your Own, No Matter What'.