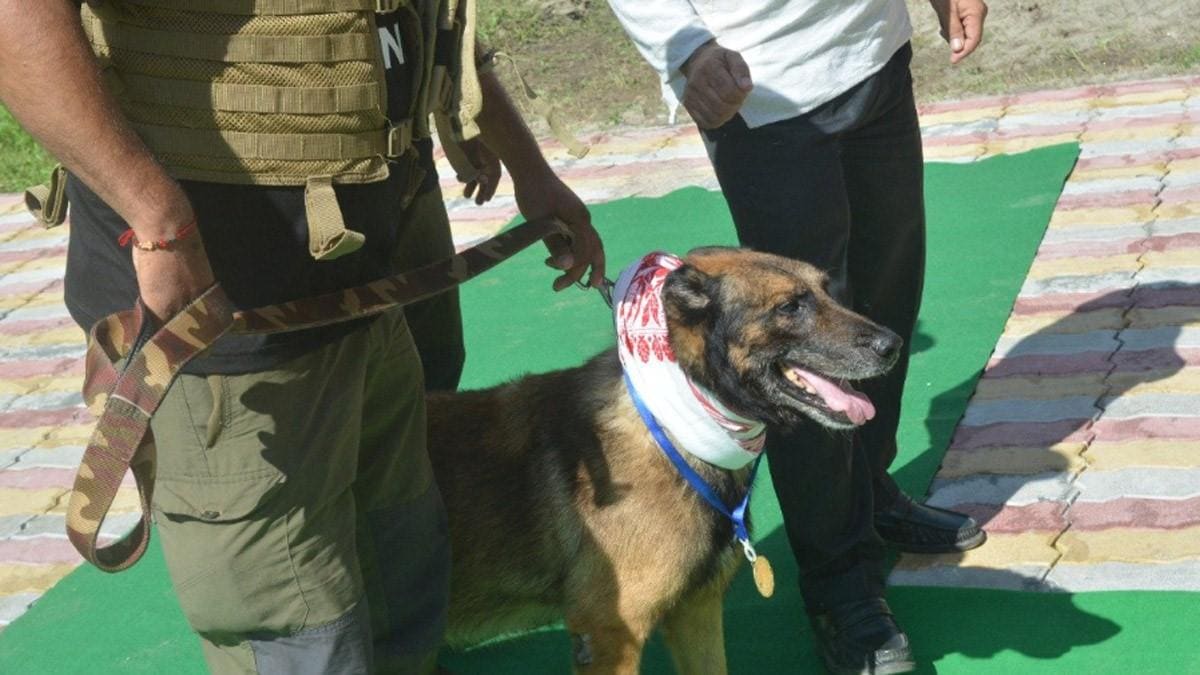 ---
India's first anti-poaching dog Zorba dies in Guwahati
Category : National
Published on: November 25 2022 Share on facebook
Zorba, India's first dog to be deployed for tracking down poachers, died in Guwahati due to old age.
The 12-year-old male Belgian Malinois was a member of 'K9', the nation's first dog squad for wildlife crimes.
Zorba was the first dog of the squad and he was credited with helping law enforcement authorities nab over 60 poachers.
Zorba retired from service in 2019 and was honoured for his services with a traditional Assamese 'gamosa' and a citation on Independence Day this year.
He served mostly in the Kaziranga National Park from 2012 till his retirement, and assisted authorities to nab people involved in rhino poaching.
He was also deployed in other national parks on several occasions.
The nation's first dog squad for wildlife crimes was set up in Assam under the initiative of biodiversity organisation 'Aaranyak' in 2011.