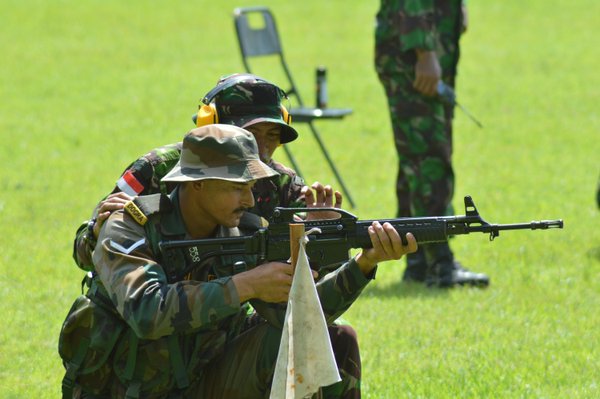 ---
India-Indonesia joint military exercise 'Garuda Shakti' kicks off in west Java
Category : Defense
Published on: November 25 2022 Share on facebook
The eighth edition of the India-Indonesia bilateral joint training exercise 'Garuda Shakti' kicked off at the Sangga Buana training area in west Java's Karawang.
The Exercise is the eighth edition of the series of bilateral exercises under this banner and this is a part of military-to-military exchange programs.
A contingent of Indian Special Forces troops is participating in the comprehensive 13-day training programme with the Indonesian Special Forces.
The joint exercise facilitates both armies to know each other better, share their wide experiences and combat experience on countering terrorist operations, regional security and peacekeeping operations in an international environment.