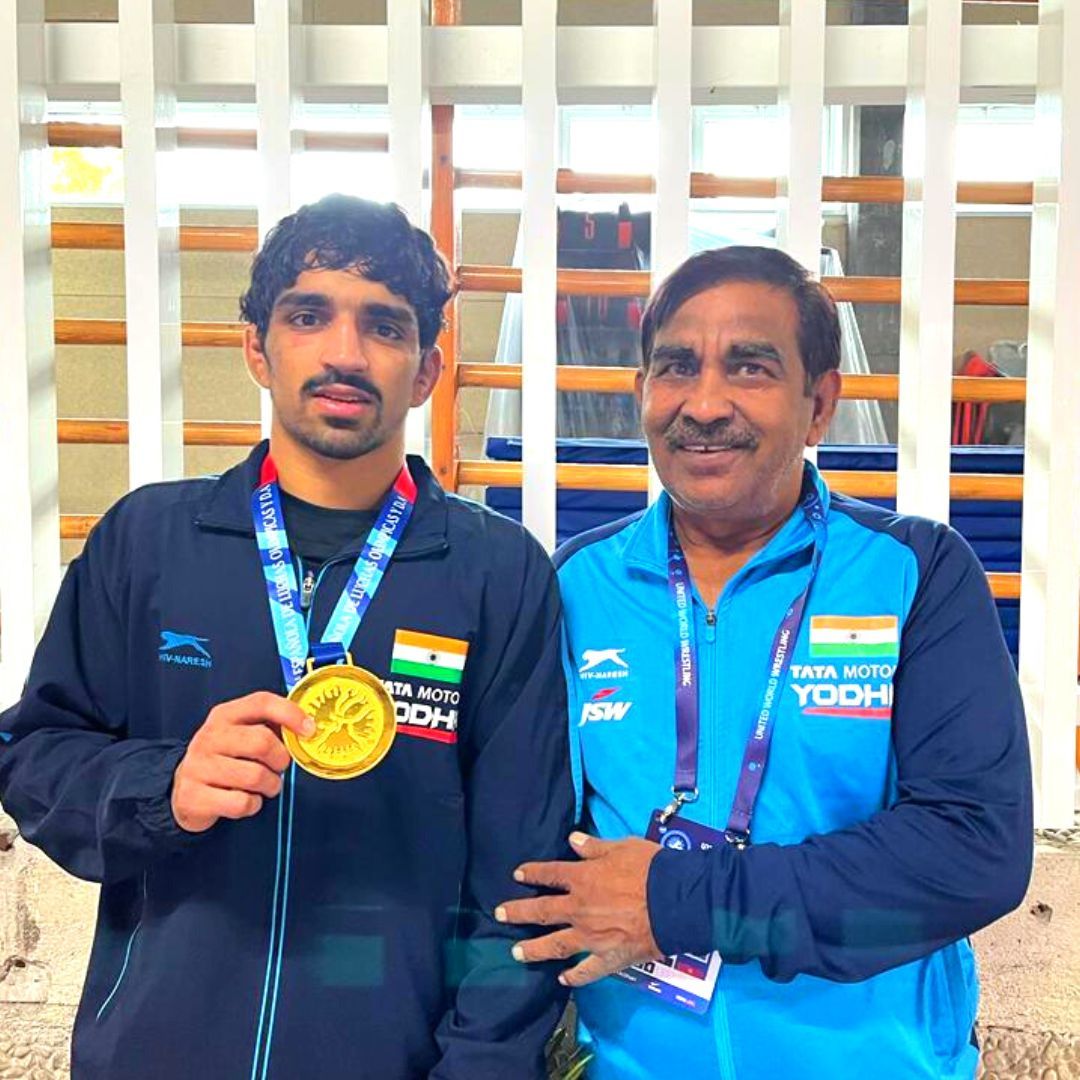 ---
India gets first gold medal in U23 World Wrestling Championship
Category : Sports
Published on: October 27 2022 Share on facebook
Aman Sehrawat became the first Indian wrestler to be crowned champion in the World under-23 championships in Pontevedra, Spain.
16-year-old Aman Sehrawat defeated his opponent, Ahmet Duman from Turkey-- who had won the junior European silver medal-- 12-4 in the gold-medal match.
Previously, Indian Olympic medalists Ravi Kumar Dahiya and Bajrang Punia had both advanced to the finale in their respective divisions in prior competitions. However, they fell short in the end and took home silver.
With six gold, silver, and bronze medal, India finished sixth overall in the U-23 World Wrestling Championships 2022.
Sajan Bhanwala bagged a bronze medal at the tournament and became the first Greco-Roman wrestler from India to secure a podium finish before Nitesh and Vikas.