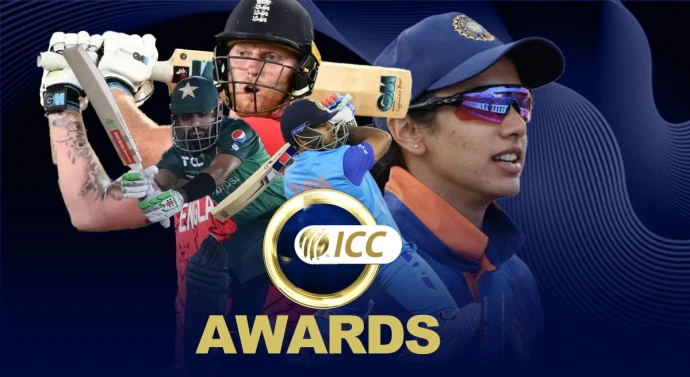 ---
ICC announces men's and women's T20I Team of the Year
Category : Sports
Published on: January 25 2023 Share on facebook
The International Cricket Board has announced the Women's and Men's T20I team of the Year.
Among them were India's star players including the likes of Virat Kohli, Suryakumar Yadav and Smriti Mandhana, among others.
The Men's T20I team of the year features the likes of Jos Buttler, Virat Kohli and Suryakumar Yadav. Buttler is the captain and wicketkeeper of the side.
New Zealand's Sophie Devine has been named captain of the side which also includes four Indian players, three Australians, two English and one each from Sri Lanka and Pakistan.
About ICC:
Founded: 15 June 1909
Chairman: Greg Barclay
CEO: Geoff Allardice
Headquarters: Dubai, United Arab Emirates