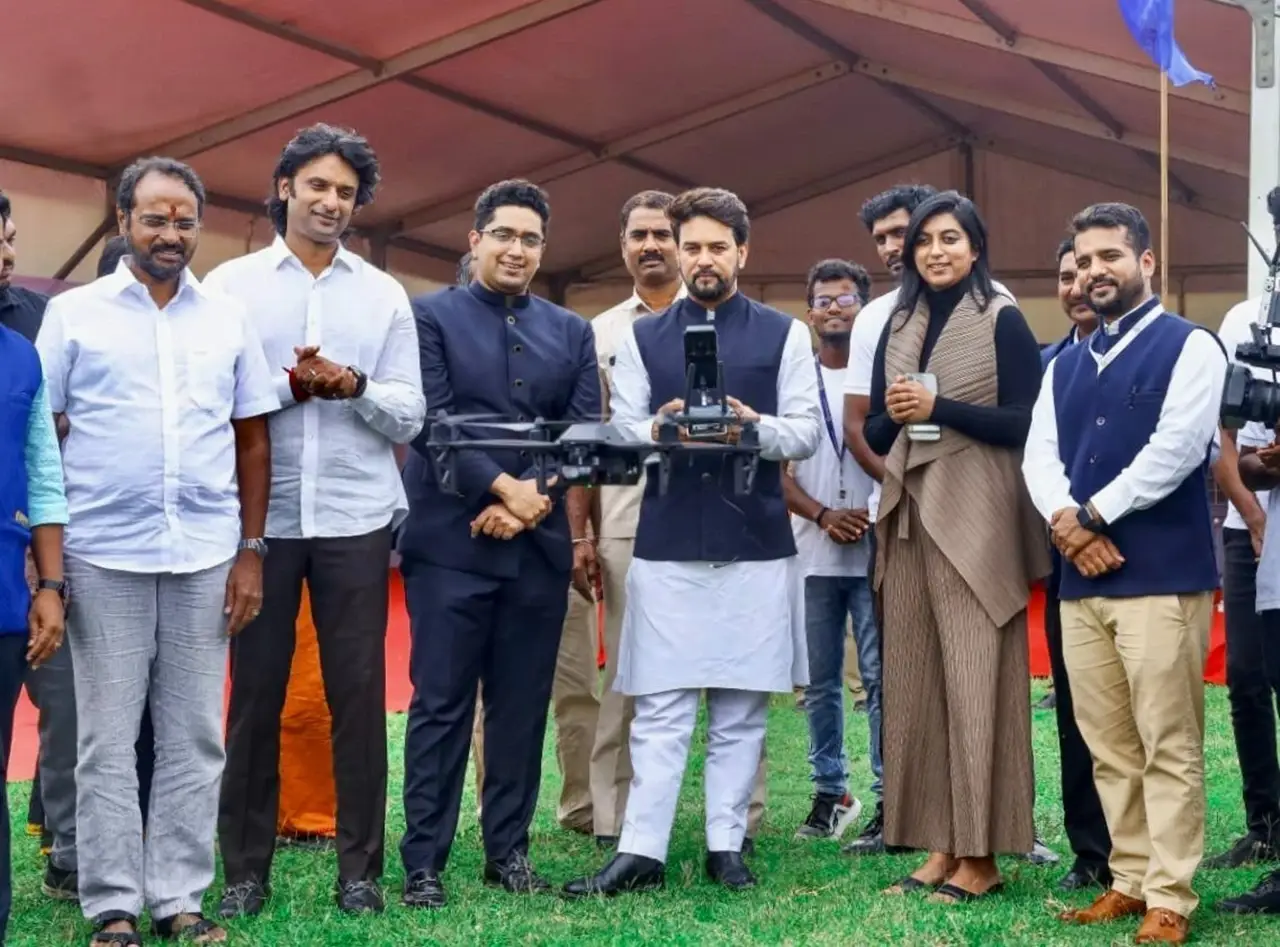 ---
I&B Minister inaugurates India's 1st Drone Skilling & Training Conference
Category : National
Published on: December 08 2022 Share on facebook
Anurag Singh Thakur, Union Minister for Youth Affairs and Sports, and Information and Broadcasting, launched India's first Drone Skilling and Training Virtual E-Learning Platform in Chennai on 06 December 2022.
The Union Minister also launched the first 1000 of the planned Drone Centre of Excellence at Garuda Aerospace in Chennai.
The Minister, simultaneously flagged off Garuda Aerospace's drone yatra, 'Operation 777' which will educate and demonstrate the efficacy of drones for different agricultural uses across 777 districts in India.
The initiative is to be conducted in 775 districts across India with an aim to reach 10 lakh youth.