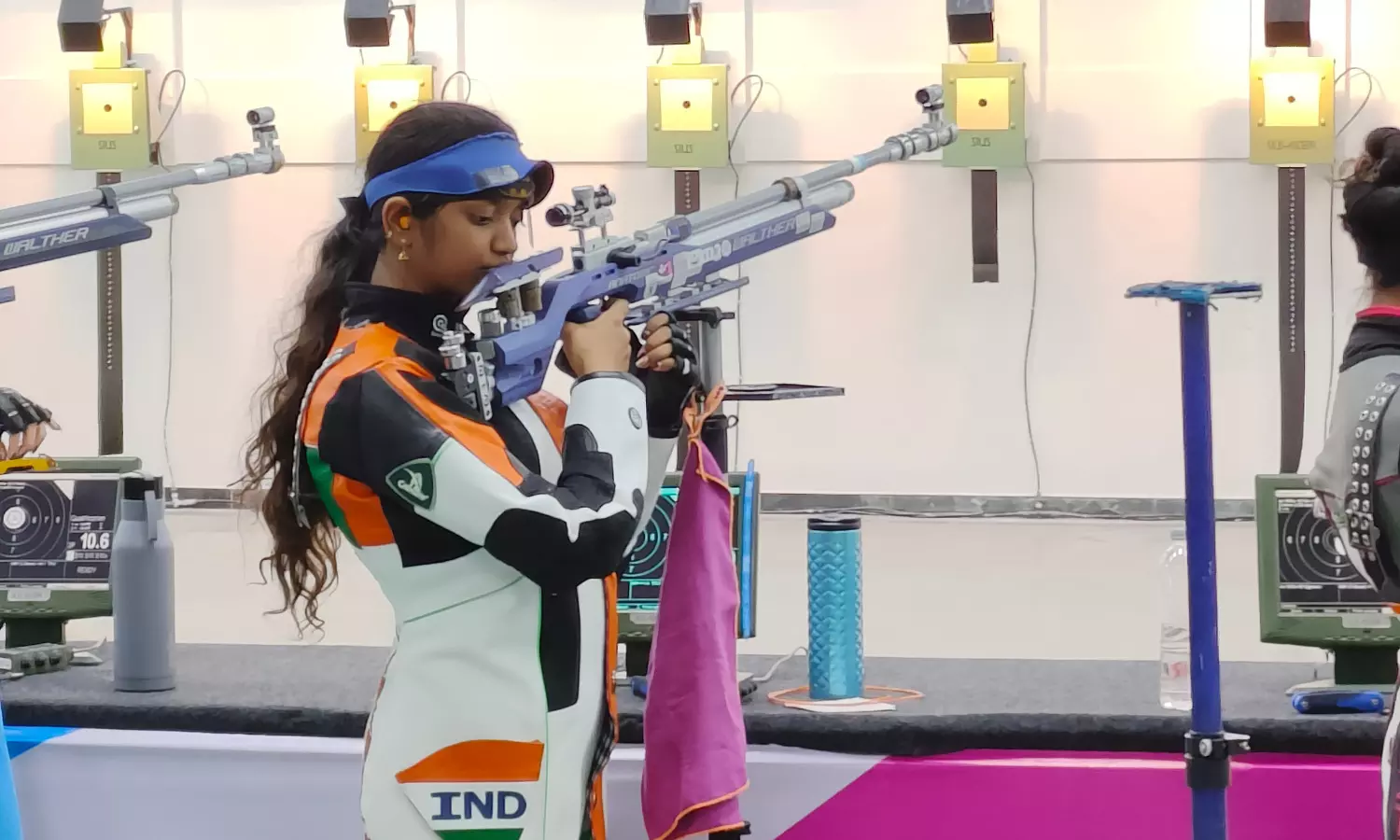 ---
Elavenil Valarivan wins gold medal at ISSF World Cup 2023
Category : Sports
Published on: September 22 2023 Share on facebook
Indian shooter Elavenil Valarivan won the gold medal in the women's 10m air rifle event at the ISSF World Cup 2023 held in Rio de Janeiro, Brazil.
In the final round, Elavenil Valarivan displayed exceptional skill by scoring 252.2 points in 24 shots and defeating Osianne Muller of France by a narrow margin.
A total of eight shooters among the competitors were successful in qualifying for the final competition.
The win gave Elavenil Valarivan his second individual ISSF World Cup medal, demonstrating his consistent excellence in the sport.
During the qualification round, Valarivan finished 9th with 630.5 points.
The ISSF World Cup 2023 in Rio de Janeiro is the last rifle and pistol event of the year, with the finals scheduled to be held in Doha, Qatar from 18 to 27 November.
India was well represented at the event, sending a contingent of 16 athletes to participate in the ISSF World Cup.