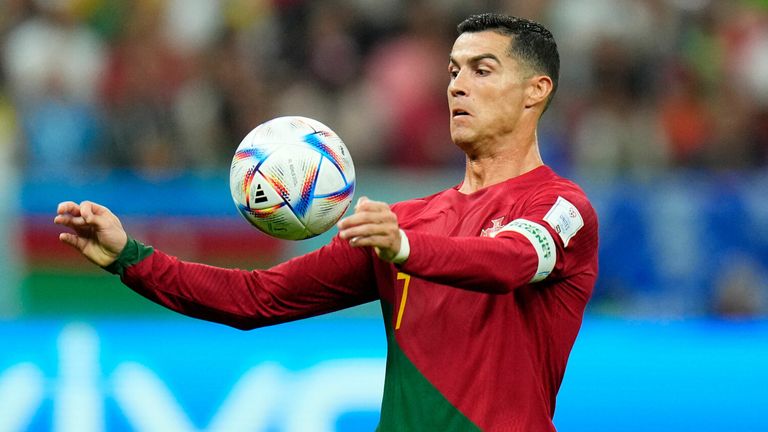 ---
Cristiano Ronaldo signs 200-million euro contract with Saudi club Al-Nassr
Category : Sports
Published on: December 08 2022 Share on facebook
With Manchester United recently terminating his contract, Cristiano Ronaldo has sensationally joined Saudi Arabian club Al-Nassr on a two and a half year deal worth 200 million euros per season.
The initial deal will be around €100m (£86m) with advertisement and sponsorship bringing his wages to a record figure that will see him become the highest paid athlete in sport.
Ronaldo was named as captain in United's 3-1 defeat to Aston Villa which was his last game for the Red Devils.
He recently became the first man to score at five different World Cups.
Al Nassr Football Club is a Saudi Arabian football club based in Riyadh.