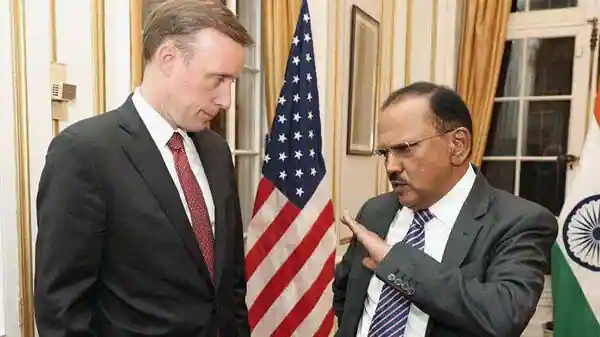 ---
Ajit Doval, Jake Sullivan formally launch US-India initiative on Critical and Emerging Technologies
Category : International
Published on: February 03 2023 Share on facebook
National Security Advisor Ajit Doval and his US counterpart Jake Sullivan formally launched the US-India initiative on Critical and Emerging Technology (iCET) in Washington.
The iCET was announced in May 2022 by US President Joe Biden and Prime Minister Narendra Modi to elevate and expand strategic technology partnership and defence industrial cooperation between the governments, businesses, and academic institutions of two countries.
It reflects India US convention of strategic, commercial & scientific approaches in field of technology.